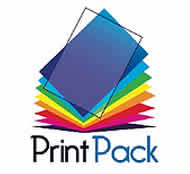 Our Companies - Printpack Ghana Limited - Overview
Printpack Ghana Limited, a company with a touch of class, has been the silent provider of the printing and packaging needs of a good number of leading companies in Ghana. Over the years the Management has been content with its clientele.
For reasons, hitherto otherwise considered strategic, Printpack has remained known to only the business community in Ghana and abroad, that have been reached by our sales staff or, who have chanced uponinformation through, perhaps, our customers that might have led them to us to do business.
And when they came, any way, they found themselves welcome into a warm business family relationship; that of partnership, which made them cling together with us to satisfy their business need. This got us complacent. We did not have to advertise ourselves! Not even with directional sign posts.
Now, we are in the second decade of the second millennium, an era of competitive business and the quest for comparative advantage and unlimited growth. The winning business is that one which is proactive.
It is that business that evaluates itself scheduled periodic intervals.
It is that one that is aggressive in penetrating the market with a winning marketing strategy and salesmanship.
It is that company who has, among others, an objective to project itself for the sake of quenching the hunger of a sector operator for a long desired excellence.
And that excellence is achieved when it is complemented by excellent printing and excellent packaging of your product by PRINTPACK GHANA LIMITED.
That is not all. Printpack satisfies other needs; and it is to break the complacence and silent self-confidence of Printpack that this brochure has been published as the beginning of renewal and repositioning for advancement.