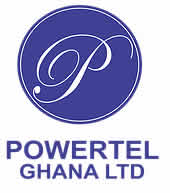 Our Companies - Powertel Ghana Limited
POWERTEL GHANA LIMITED is specialized in electrical Construction, Supply and Installation. We are distributors of Cummins UK generating set in Ghana, and are recognized in the industry.
Powertel Ghana Limited is a limited liability company incorporated in 19th day of April 2007, under the companies' code, of Ghana 1963 (Act 179).
We supply both domestic and industrial generators from 10KVA – 2000KVA which are all genuine Cummins products. These products come with manufacturer's warranty and we also have a prompt supply of genuine Spare Parts and Accessories, we manufacture Diesel Tanks. We Supply Diesel for both domestic and industrial generators through our unique Mobile Fuel Dispenser.
We have an after sales service in which depending on the terms of agreement, our team will provide a year's free maintenance for generators purchased from us. We also undertake servicing of other generators on contract basis, where your outfit will be required to pay an amount for the year, and our team will visit your sites every 15 days, with access lines 24/7 for emergencies.
Powertel also undertakes the reliable provision of networking installation and data systems which includes;
Local and Wide Area Networks (LAN & WAN) as well as NETWORKING Accessories
PABX and CCTV installations
CISCO( switches & Routers)